CONGRATULATIONS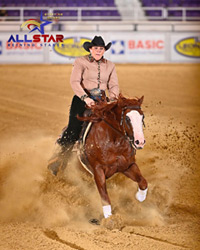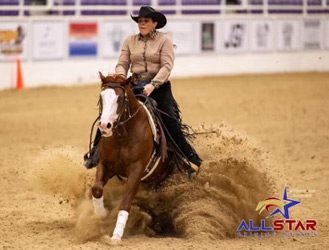 HEAVY DUTY TIME (Heavy Duty Chex x It's Snippin Time) is bred and raised by Hilldale Farm and shown by Jessicah Keller. Junior and Jessicah made their debut at the APHA World Show Challenge marking a 219.5 their very first show to win the futurity in a 3 way tie for first !!! It was very exciting. Jessicah and Junior as he is known around our barn went first in the run off and let us all know what they were made of. Next they went to Florida for the big All Star Reining where they marked a 218.5 which was good for third place in the Level 4 Non Pro futurity among a very tough group of non pros. Junior is trained by our resident trainer BEN GERST who has done an excellent job with this colt. We are looking forward to the big futurity in Oklahoma City in November !!
---
Welcome to Hilldale Farm, a family operated breeding facility.
Our breeding program has produced NRHA Futurity Champions, NRHA , AQHA, NRCHA, APHA, and PHBA World Champions, year-end High Point and Honor Roll Champions.
Although Nu Chex To Cash is no longer breeding he will continue to be a huge influence on our lives and breeding program for years to come. We stand two sons of Nu Chex To Cash, HEAVY DUTY CHEX and BUSY WININ CHEX. You can see more pictures and information on our site under Stallions. 2017 is the first crop of HEAVY DUTY CHEX foals and they look outstanding! These two junior stallions are carrying on the Nu Chex To Cash characteristics, temperament and athletic ability that we are striving for in our prospects today. We have also added Gunner On Ice to our program to cross on our good daughters of Nu Chex To Cash. The Gunner and One Gun cross on Nu Chex To Cash and is sons and daughters is "Magic". You can also see our broodmares here on our site and prospects for sale in the On line sale barn. email us if you have any questions hilldalefarm@yahoo.com
Nu Chex To Cash in an NRHA 3 Million Dollar Sire and was inducted into the NRHA Hall of Fame in 2010. He is a multiple NRHA World Champion and World Champion Sire besides being AQHA's All Time Leading Reining Point earner and the only horse in AQHA history to win high point titles in both Reining and Working Cow Horse the same year.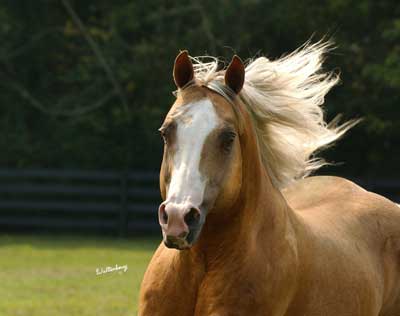 Nu Chex To Cash was a "once in a lifetime" horse.
1990-2020
---
In our online Sale Barn, you will find everything from weanlings to finished show horses for all levels of competition but we specialize in young prospects !
Also visit Dougs Waterers page if you are looking for the best frost free horse waterers that are made to last !